I love a good cardigan. I'm always cold when we go places and the AC is blasting. And I love Ann's dollies!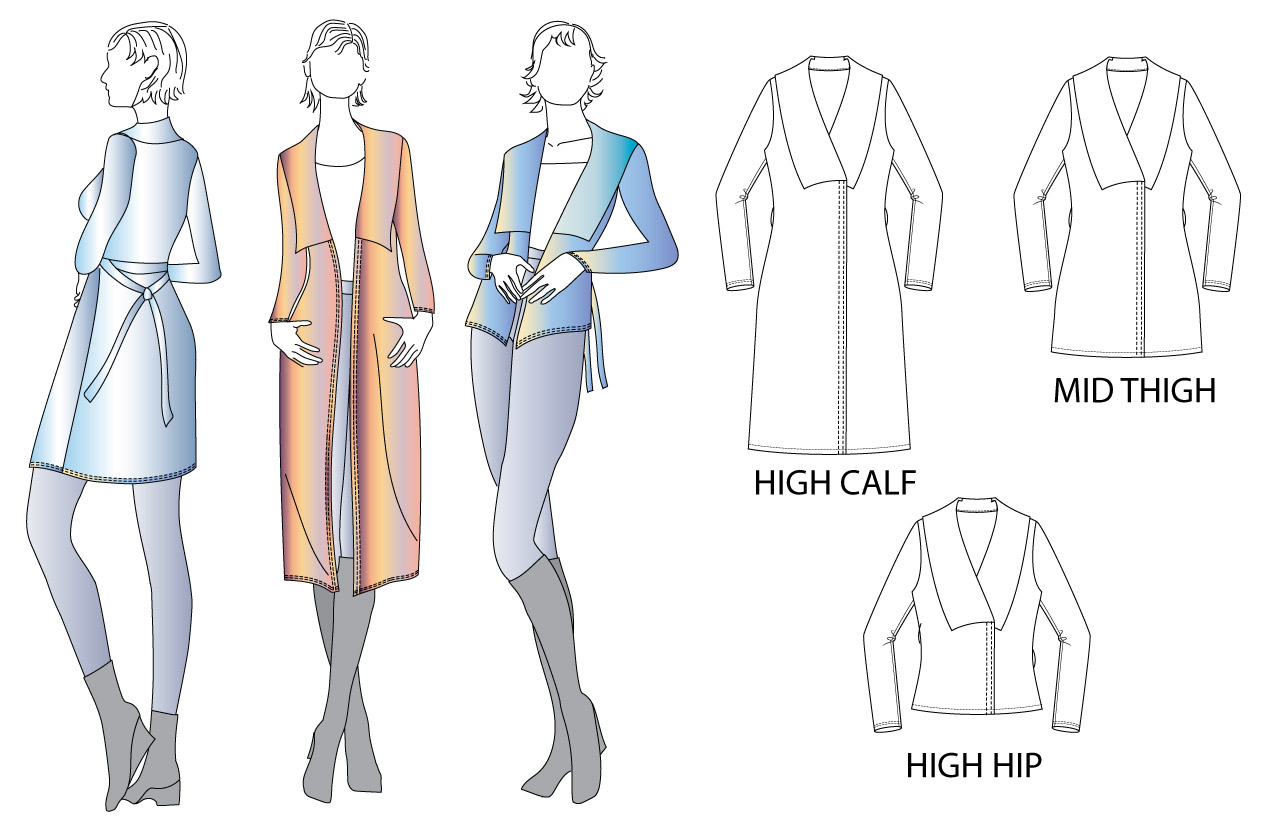 Look how great they are! I just love the shading and style lines. The high hip is the version I chose for testing. We live in Phoenix so I didn't think I'd ever wear the high calf length. The pattern needed to be shortened in the bodice to bring up the waist for mine. Unfortunately I didn't realize it would bring the hemline up a little too high. I should have added a bit back in at the bottom edge. I still love my cardigan but will not be able to wear the belt with it. That's ok though, since it looks great unbelted.
Clearly, I'm not good at styling my pieces. This top was the wrong choice but I love my Alyse Pants. I'm planning a gold pair soon.
And now I want a longer version! I like to have cardigans in lots of colors so I can choose one to match my outfit when we go to church, out to restaurants, and other chilly places!
There's a sew along for Chelsea Cardigan starting September 26 in the Designer Stitch Pattern Group. Come join us as we make all the cardigans!!!